DATE:

AUTHOR:

The Launchable Product Team
History for Unhealthy Test leaderboards now available
DATE:
AUTHOR: The Launchable Product Team
You can now view Unhealthy Test lists for previous weeks in the Launchable web app. Previously, only the most recent week was available.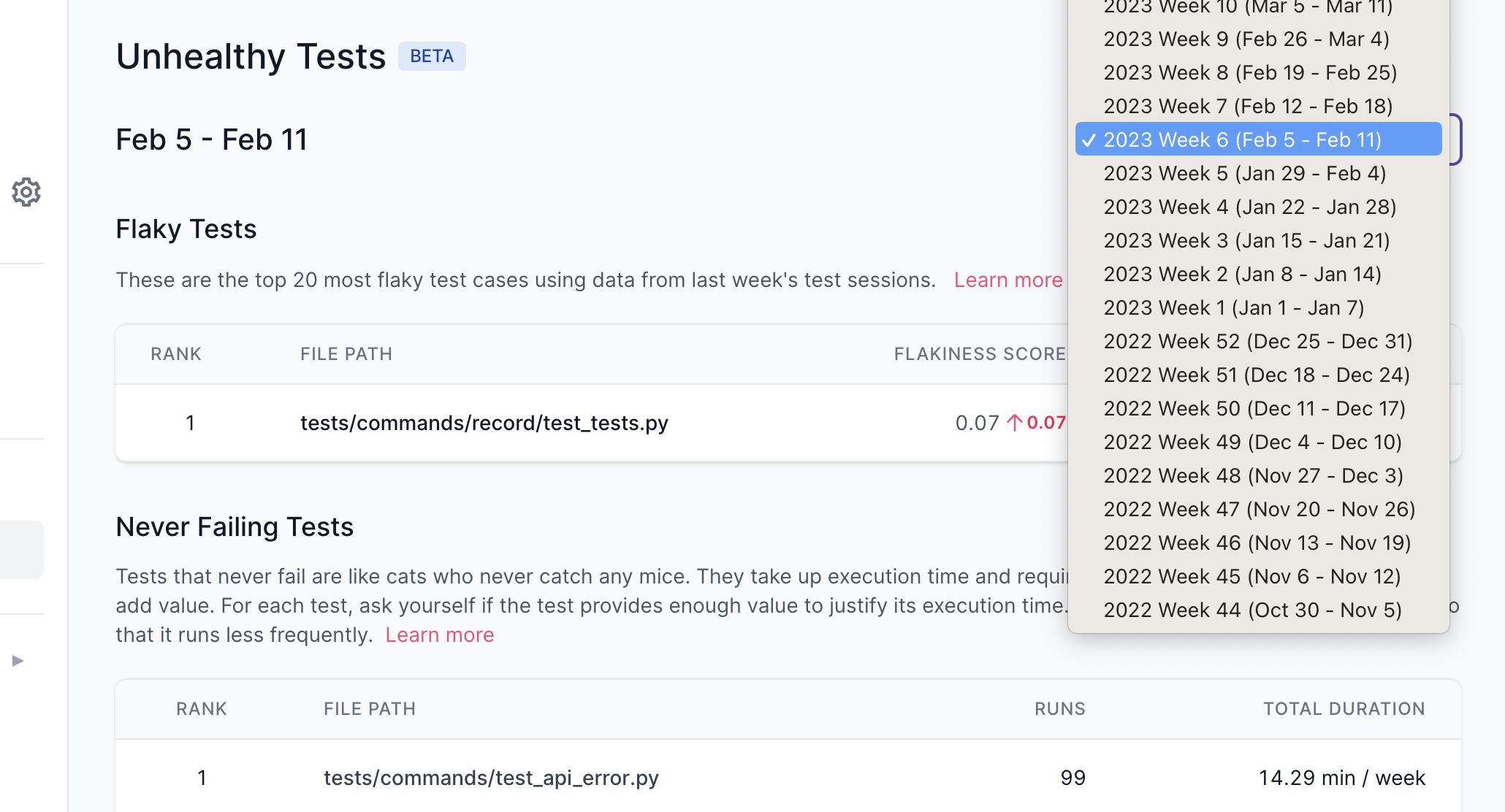 This improvement lets you track test health by comparing lists week by week. For example, you can now more easily verify that a flaky test is fixed by comparing the list for the week before you fixed it and the list for the week after you fixed it.