DATE:

AUTHOR:

The Launchable Product Team
Flakiness scores are now updated every week
DATE:
AUTHOR: The Launchable Product Team
We just made a major update to the Flaky Tests page: scores are now calculated and updated every week!
Previously, scores were calculated across all test sessions. This made it hard to see change over time. Now, you can check back each week to verify that your improvements are making a difference.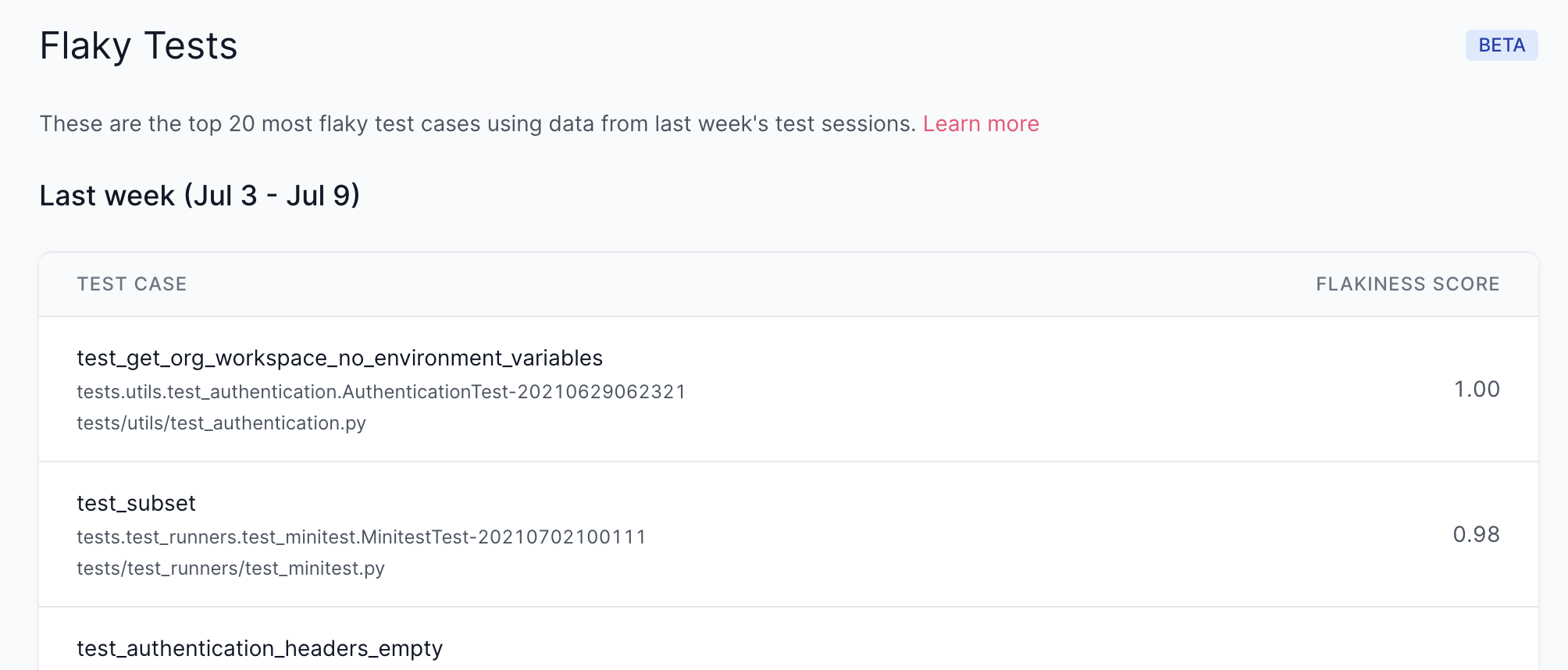 This change is part of a series of planned improvements designed to help you fight flaky tests in your test suite. Stay tuned for more!