DATE:

AUTHOR:

The Launchable Product Team
Export test session list as CSV
DATE:
AUTHOR: The Launchable Product Team
You can now export the test sessions page as a CSV for analysis in other tools. The CSV includes details about the most recent 1,000 recent test sessions.
Click the three-dot menu at the top of the test sessions page, then Download as CSV.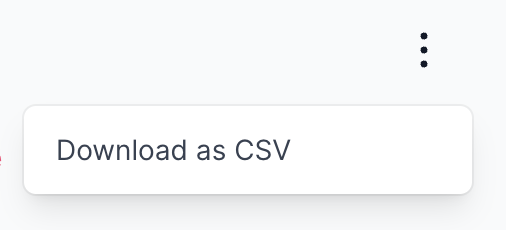 If you need other data, let us know! We're happy to help.